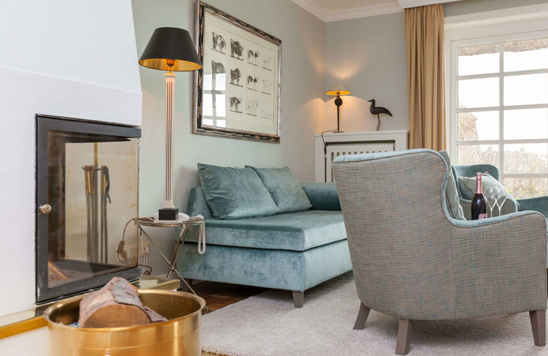 ROOMS – contemporary interior
The rooms with their very individual characters  spread charm and  elegant ambience. Discreet luxury and  the unique location create such a good atmosphere. All rooms are facing the wadden sea.
ROOMS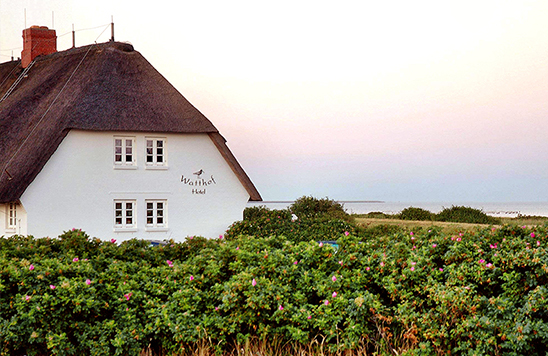 The idyll by the Sea

Directly at the Wadden Sea lies the small oasis on the outskirts of Rantum. In the thatched Frisian house we offer 10 newly designed rooms and suites with terraces, in season with roofed wicker beach chair.
HOTEL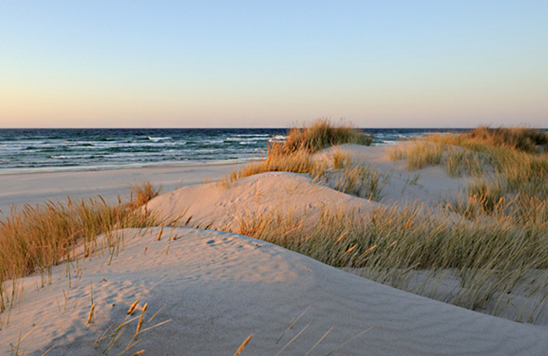 Rantum – our Home

The origin of the place name, which was formerly Raantem in the Frisian original, is often assumed to come from the sea goddess Rán in Norse mythology. However, the old spelling of the place name is now translated as "place on the abyss" rather than as a homage to the sea goddess.
READ MORE